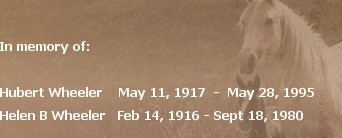 We are locally owned and operated by the Wheeler family. The Wheeler family lives on the farm in the original farm house.  

Our cattle graze on the over 100 acres of fenced pastures. We utilize rotational grazing and feed hay and natural grain. While we have several ponds on the farm, all cattle are provided fresh water daily. We do not use any type of growth hormones to produce only the highest quality grass and grain fed beef.

We buy our calves from local farmers in North Carolina to ensure consistent quality of our herd.

We have one of the best cattle handling facilities in the area, to ensure when working with the cattle that they stay calm and uninjured. All cattle bought on the farm or being sold are weighed on our digital livestock scales.

We deliver live cattle we sell to your farm or to the processor for beef. 

About Wheeler Cattle Farm

Wheeler Cattle Farm- Micro,NC . 

"The Best Beef  From the Pasture to the Plate"